Major purchase loan financing
Making a huge purchase takes a lot of planning. Whether you need to get a new car, a house renovation, or you are building your vacation home, your decision should be backed by careful preparation.
While saving a large amount is a common practice, you have other options you can consider that can be fast and convenient. A major purchase loan financing helps you get your dream purchase if you do not have a large sum of money on hand.
A major purchase loan allows you to make the big purchase and enjoy its benefits while you pay the lender on an installment basis, depending on the terms you agreed on. Many consider getting loans for funding because it is practical, convenient, and gives you flexibility in payment. 
Centennial Funding can help you get a large purchase loan with flexible financing options. We offer the best solution to pay off debts with low interest rates and no hidden charges. Talk to our financial advisors for a free consultation.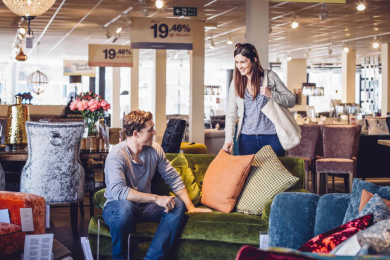 How to qualify for our large purchase loan
Getting a large purchase loan is easy if you are qualified to get one. The qualifications generally look into your existing loans, credit score, and your overall financial capacity.
Below are the qualifications you need to consider before you start your application: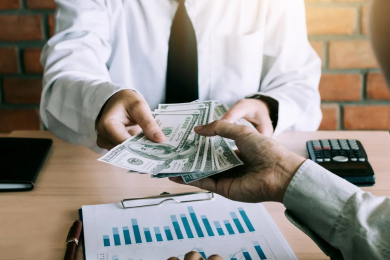 Make sure you no longer have outstanding loans in other lending companies. It would be best if you erased your existing debts to improve your credit score, which makes it easier for us to approve your application.
You need to receive a stable and enough income every month that can cover expenses during the time you are paying back your loan.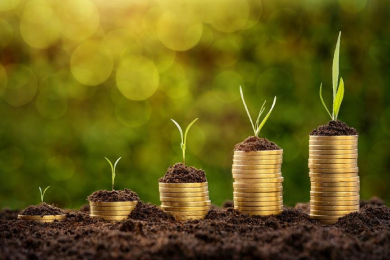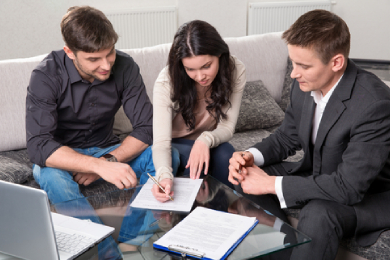 You increase the chances of being approved if you have a co-borrower who can co-sign on the loan. By having a co-borrower, you are both responsible in paying every month for your balance.
Once you are qualified within these requirements, you can now look for a reputable company to apply for a loan.
Centennial Funding provides competitive rates and easy application process. Book an appointment today to know how you can start with the application.
How does our large purchase loan works?
You can get a major purchase loan from any bank, online lender, or credit union that offers loan. Upon qualification, you discuss with our finance officer the loan amounts, interest rates, payment terms, and other details that are related to your loan. It would help if you also discuss your goals to our trusted advisors so we can assess and recommend the best steps to move forward.
Interest rates may vary among lenders. It is best to do your own research on different rates offered by financial institutions and choose the best deal that aligns with your financial standing. 
Centennial Funding offers the lowest rates for personal loans so you can save more for your future payments. Talk to us to know the total amount you need to pay monthly on top of the interest rate.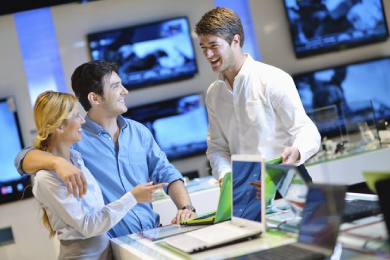 Benefits of our Large Purchase Loan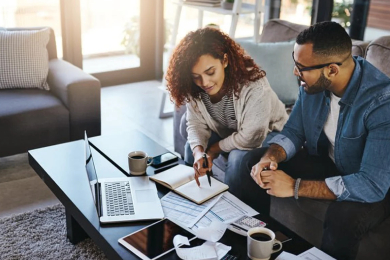 A large purchase loan gives you a wider range of uses. Use your large purchase loan to fund your plans such as house renovation, vacation home construction, a new car, or even to pay off your existing debt. 
The benefits include:
Lower interest rates.

Get a purchase loan with lower interest rates compared to credit cards.

Stable interest rates.

No need to worry about inflation as you stick with a stable interest rates.

No collateral.

You do not neet to put other assests as collateral. 

Increase credit score.

A big loan boosts your credit score. 
Easy application. Apply fast and conveniently without hidden charges.
Why Choose Centennial Funding for your large purchase loan?
A large purchase loan is a big move and you need the right partner as you make the first step. Centennial Funding provides you with a fast, easy, and safe option to get a loan.
Fair rates.
We offer the lowest rates so you can save more money.
Easy application process.
You can apply fast and conveniently without hidden charges.
Responsive customer service
You can count on us to answer your questions right away.
Safe and secured information.
We value every borrower's personal information. Any details given to us are guaranteed safe and secured.
Large Purchase Loan Calculation
If you want to find out the estimated amount you can borrow or your monthly payment dues, Centennial Funding can give you a large purchase loan calculation. You may request one from any of our financial advisors who are ready to assist you with your concerns.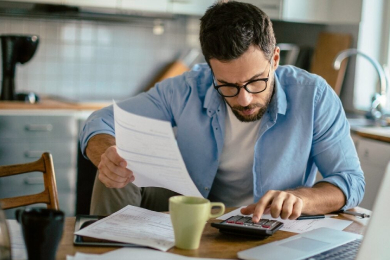 What is a large purchase loan
A large purchase loan is a the best way to finance a large purchase. It is a personal loan for a big purchase such as a new home, new vehicle, or medical expenses. Credit unions, banks, and online lenders provide major purchase loans for people who qualify for their requirements upon application.
Is large purchase loan bad idea?
A large purchase loan is a good idea if you want a major purchase but you do not have an allocation at hand. It helps you to achieve your dream purchase and pay for it over time.
However, a major purchase loan may not be recommended if you do not have enough funds to sustain your expenses throughout the agreed term for your loan. It may result to having more loans to pay off your exsiting debt, which can affect your credit performance.
It is vital to choose a trusted and reliable funding company to help you create a payment plan that works best with your financial standing.
What is considered a large purchase on a credit card
Credit cards are common way to make small and large purchases with the perks of having sign-up bonuses, earn points, and get cashbacks.
Appliances and electronics

Hotel stays and airline tickets

Rental cars
Note that these large expenses should be paid on time or else you will have to pay off interest rates every month.
Expenses beyond these types of purchases such as medical bills, mortgage, and taxes are not advisable to be paid through credit card. These purchases more likely has high interest rates and additional processing fees and surcharges that add up to your monthly billing.
You are one step away from being debt free
CALL TOLL FREE :
877-701-5114
Received a personal customer code in the mail? Have it handy when you call to access your customized plan and save time.