Everything You Need to Know About HELOC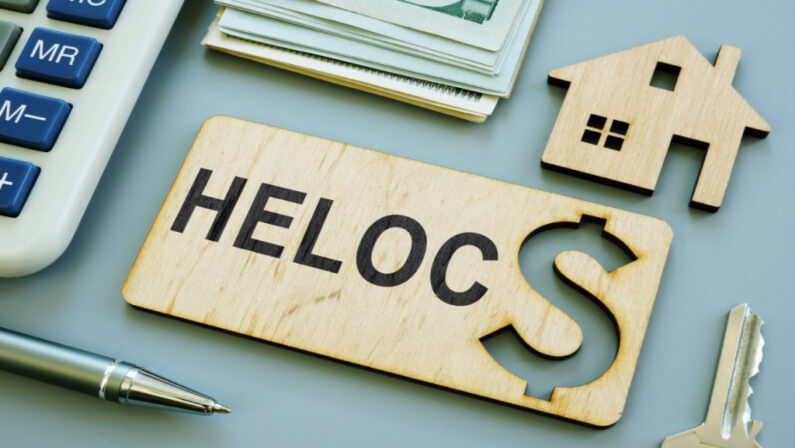 A home equity line of credit (HELOC) is a convenient and low-cost way to borrow money.
You get more flexibility in payment while saving money on interest rates compared to others.
However, just like any other type of loan, a HELOC has its pros and cons you need to consider before you agree with your lender.
Here's a rundown of what to expect when you take a HELOC.
What is a HELOC loan
A home equity line of credit is a second mortgage that allows you to get another while you pay your first mortgage.
Unlike a home equity loan, HELOC provides a line of credit that lets you borrow depending on the equity you have in your house.
In a home equity loan, the lender offers you a lump sum you must repay for a certain period with a fixed interest rate.
On the other hand, a HELOC is like a credit card where you pay interest rates depending on the current state and how much you can borrow.
Thus, if you have not used your line of credit, you will not have to pay interest.
HELOC allows more flexibility in borrowing and repayment, but it comes with an agreement to abide by a set of terms imposed by lenders.
The Phases of HELOCs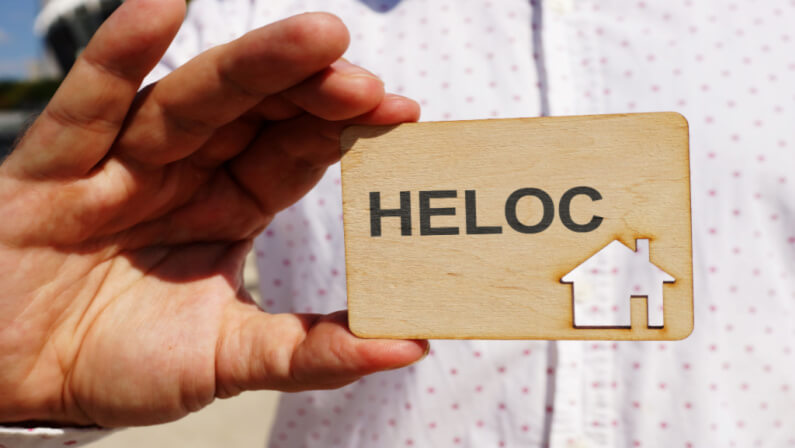 When you get a HELOC, you must undergo two phases after the approval.
Draw period
The first phase is the draw period, where you can borrow as much cash as you want. HELOC lenders usually set a minimum withdrawal requirement, depending on their internal regulations.
Your credit limit is also a factor in determining the minimum amount for withdrawal. You also have to take note of additional fees such as annual maintenance and membership.
The minimum payment requirement also changes, which rests on the current interest rate and the amount you borrow. The phase usually lasts for ten years. You are allowed to pay interest-only payments during this term.
Repayment period
When your draw period ends, you are now required to repay your remaining balance in the credit line. You can no longer borrow from the credit line. Lenders may require you to pay the total amount on an installment basis, which typically lasts for 20 years.
How does a HELOC work
When you take on a HELOC, you borrow against your home's equity, and you put your house as collateral.
To understand better how HELOC works, you can think of it as a credit card. You borrow an amount under a specific credit limit that your lender sets.
You have to pay back the loaned money and the interest rate that comes with it. The lenders then replenish the amount available in your credit.
You can borrow against it again throughout the first phase which is the draw period. Afterward, you proceed to the repayment period after ten years.
All in all, HELOC offers flexibility on your loans for an extended period.
How to qualify for a HELOC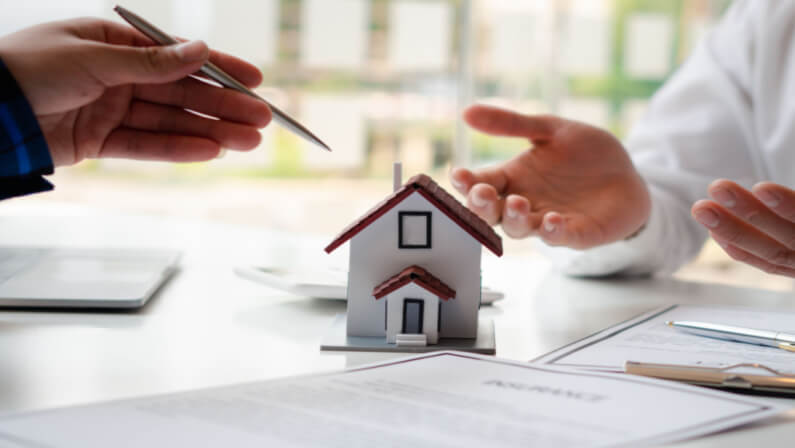 Can you get a home equity line of credit? Well, not everyone.
For you to qualify for a home equity line of credit, the first thing you need to have is a home with available equity.
The amount you owe on the home would have to be less than the home's market value. Typically, you can borrow up to 85% of your home's value.
Also, a lender inspects your credit score and history, employment history, monthly income, and monthly debts, just like when you first apply for your mortgage.
HELOC Uses
The loan allows you to use your borrowed money for whatever purpose. If you wish to invest in a business, undergo home improvement, or fund your medical bills, a HELOC may be the solution you need for your living expenses.
Here are some of the uses of HELOC:
Home improvements. You can access a vast sum of money to upgrade your home and increase the overall value of your house.
Education. The home equity line of credit rates can be lower than student loan rates. You can borrow money to fund your college tuition fees.
Emergencies. An emergency fund is the best way to be prepared when unfortunate circumstances happen. However, if you do not have enough funds to pay off your emergency needs, a HELOC can help you ease the burden.
Paying off or consolidating debt. Unsecured debt can be a heavy burden as long as it has not been paid. You can consider HELOC for debt consolidation for its lower rates.
Real estate down payment. A HELOC can help you fund your down payment if you are eyeing another real estate investment. This is a wise investment if you want a rental vacation house or your retirement home.
Business expenses. Your borrowed money can boost your business operations. Whether you have a side hustle you want to take to the next level or you need to upgrade your business equipment, this loan helps you elevate your business. HELOC also has lower rates compared to business loans.
The loan can help you access all these. However, it is better to look at other borrowing options and make sure that putting your home equity as collateral is an effective and worthy move to spend on these expenses.
If you are dreaming of achieving any of these, you may want to check with our financial advisor if you qualify for a loan application. Talk to us at Centennial Funding to know more.
What's the length of a HELOC term?
The draw period of HELOC is up to 10 years. Once this ends, you now enter the repayment period, which typically has a 20-year term.
How much can you borrow with a HELOC?
Your home equity line of credit will depend on your home's value, the lender's allowable percentage, and the amount you still owe on your mortgage.
You can ask a finance advisor at Centennial Funding for a home equity line of credit calculator.
Otherwise, you can calculate the amount of money your lender can loan you in two ways:
Your home's current value multiplied by the percentage of value your lender allows =The maximum amount of loanable equity
The maximum amount of equity you can borrow subtracted by the remaining balance on your mortgage = the Total amount you can borrow
Advantages of HELOC
Getting a HELOC is much better than a home equity loan. It also offers lower interest rates than other types of loans.
Low closing costs. Closing costs are usually low. Lenders can waive them if you establish good credit.
Low-interest rates. One of the advantages of HELOCs is lower rates compared to credit cards or personal loans. The rates may also be lower than home equity loans.
Financial flexibility. The loan allows you to borrow money when needed and pay interest depending on the loaned amount. This is an advantage in covering current expenses over time.
Tax advantages. Tax can be deducted for itemized loans for the interest paid on up to $100,000 in loan principal.
No restrictions on the use of funds. You can use the borrowed money for whatever purpose. Unlike other types of loans where you must explain the reason for borrowing, HELOC will not consider how to spend the money. However, you must be responsible for using the borrowed money as your home is the collateral in this setup.
Caps on rate increases. With HELOC, there is a maximum cap for the rise of interest rates. If the rates go up, you have secured protection. However, you have to see to it that you can still handle the loan if even it goes up to the maximum.
No usage fees. While some put a charge on drawing funds from your HELOC, most lenders try to do away with it. Check with your lenders if they do so before you close.
Repayment freedom. As said, HELOC is flexible. You can pay back the principal at your most convenient time. You can also get a short-term loan whenever you need it, pay the interest, and pay off the balance once you get your funds.
Disadvantages of a HELOC
HELOC is an excellent option if you need a fund. However, just like any other loan, HELOC also has its cons.
If you find yourself in any of the following situations, you must reconsider a HELOC before signing up with your lender.
Your income is unstable
Not having regular employment might hurt your monthly payment and lead to higher interest rates. HELOC may be flexible, but lenders require discipline in monthly payments.
You can't afford the upfront costs
The cost of closing this loan typically ranges from 2% to 5% of the loan amount. This includes fees for appraisal, credit report, attorney, and documentation preparation.
Also, consider additional charges that come with closing a loan with your lender. Ask them about additional fees so you would know the amount of money you will have to shell out in the beginning.
You aren't looking to borrow much money
HELOCs are a great idea if you want to invest out of your home equity. This means you want to borrow a significant amount of money you can pay over time and not just a budget for a short vacation.
You can't afford an interest rate increase
Your loan will start with a variable rate, usually under a promotional rate. You might get shocked to see a higher rate once the promotion ends. The HELOC will only adjust to a fixed rate after the draw period ends.
You're using it for basic needs
This loan puts your home on the line.
If you do not have a dedicated budget for basic needs and are only using borrowed money, you might make unnecessary purchases that may result in overspending.
It is one of the tempting risks of HELOC which you should intentionally avoid. This also indicates that you are spending beyond your means.
Variable rates leave you vulnerable to rising interest rates
Most HELOCs offer variable interest rates, which means your interest will depend on the prime rate plus a margin. It could change depending on the market conditions.
Although HELOCs come with a maximum interest cap, there is still a risk in the future if you cannot pay off the interest when the market changes.
HELOC eligibility requirements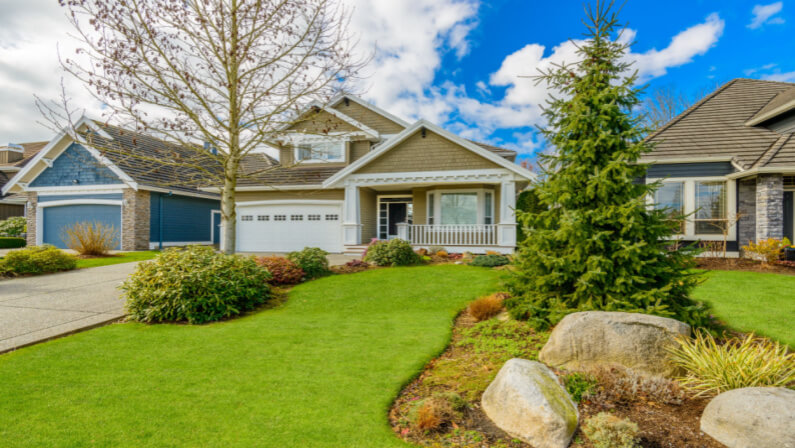 If you want to get HELOC from banks, online lenders, credit unions, and mortgage companies, you need to pass their list of qualifications.
Below are the general requirements for you to be eligible for a HELOC:
Equity In-Home. You need home equity of at least 15 percent to 20 percent. Your lender will offer you a limit based on your loan-to-value (LTV) ratio.
To calculate your LTV, divide your mortgage balance by your home's current value.
Debt-To-Income (DTI) Ratio. The monthly expenses are divided by your total monthly income before taxes. This will give lenders the idea that you are capable of repaying them.
Credit History. To know your credit score, lenders must look at your credit reports and history. Your score will be a significant factor when lenders offer you a loan amount and rate.
How much credit can you qualify for?
The amount of money you qualify for will depend on your home's equity. Some lenders can give you up to 80% of the equity. However, even when they allow you this amount, you must remember that you do not need to spend it.
What to do if you can't repay a HELOC
No matter how you plan your budget and prepare for your monthly payments, there will always be instances when you cannot make payments.
Unforeseen circumstances might cause this. The ideal action to do is to contact your lender.
Be honest with your situation and tell them how long the financial trouble may last. They might help you with your dilemma by providing mortgage assistance applications.
Some companies can help borrowers pay their debts and avoid foreclosure.
How a HELOC affects your credit score
The moment you apply for HELOC, your credit score will change abruptly. As you make payments every month and on time, your credit score will stay high.
However, your score will go downhill if you make lapses and your lender forecloses your home.
Is Getting A HELOC A Good Idea?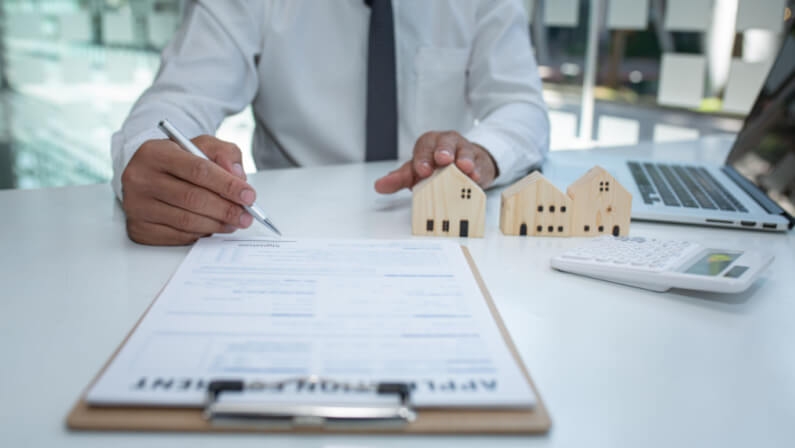 If you have ongoing expenses that you need to pay off and you know you can pay a long-term loan on time, then HELOC is an excellent choice.
You can use a HELOC to fund your home renovation project, education expenses, medical bills, and debt consolidation.
You are qualified as long as you have a steady income, a good credit score, and the right amount of home equity.
However, HELOC is not for you if you do not have a stable income to repay your lender.
Remember, your home is at stake in this type of loan, and you might give your house to your lender if you fail to make the necessary payments.
Apply for HELOC
Centennial Funding offers a vast option for debt relief, including HELOC. We can provide expert assistance in applying for the loan so you can get the funding you need.
Whether you need an extra home improvement budget or want to set up a new real estate investment, we are here to help you achieve your dream with lower interest rates and flexible payment options.
Call one of our financial advisors today or book an appointment online to get started with your application.